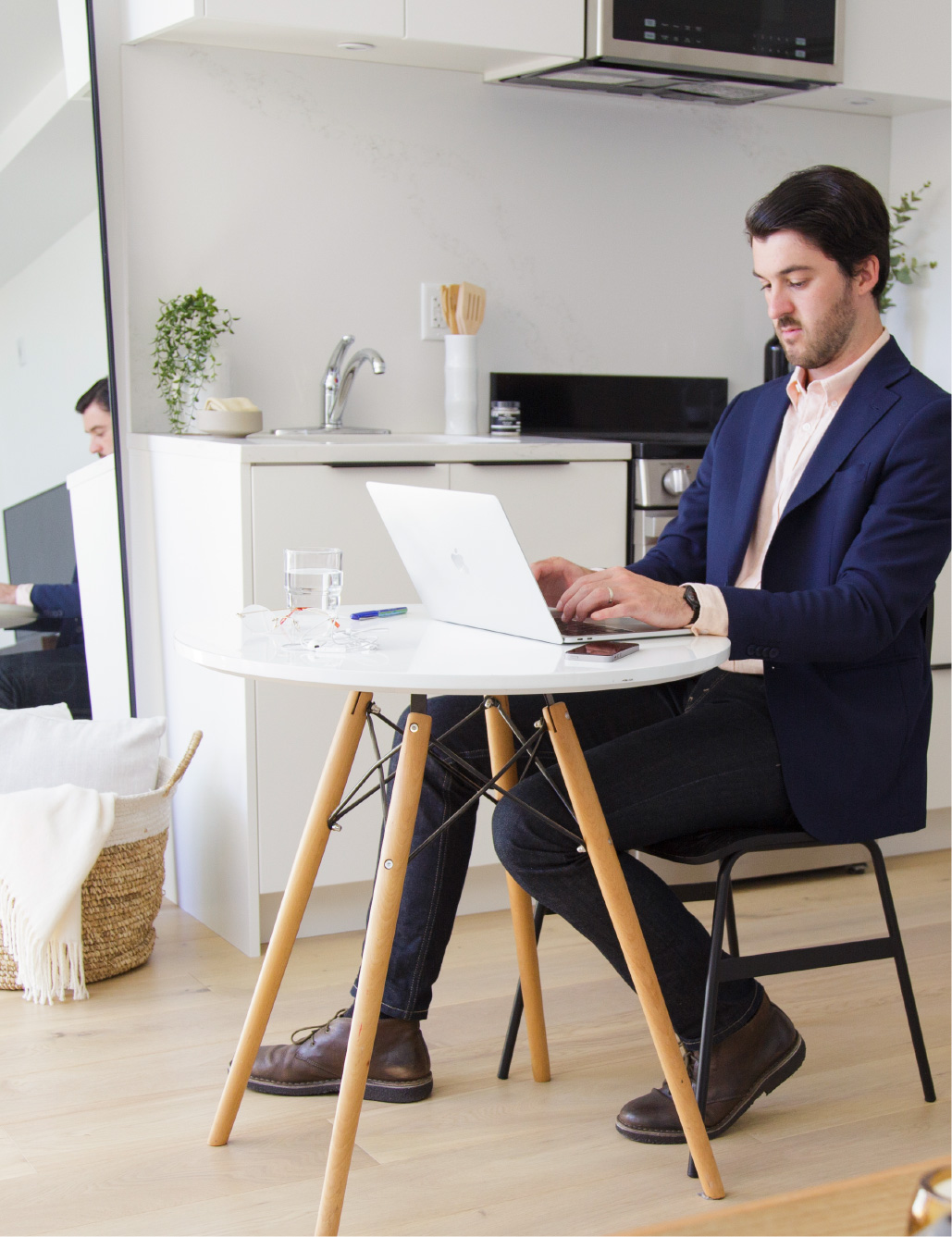 Lock-off Suite
Just as single-family homes use basement suites to help with mortgage payments or provide housing for extended family, lock-off suites in townhomes are valuable accomplices in keeping life's continuum running smoothly. With a separate entrance, appliances, and a bathroom, the experiences are infinite.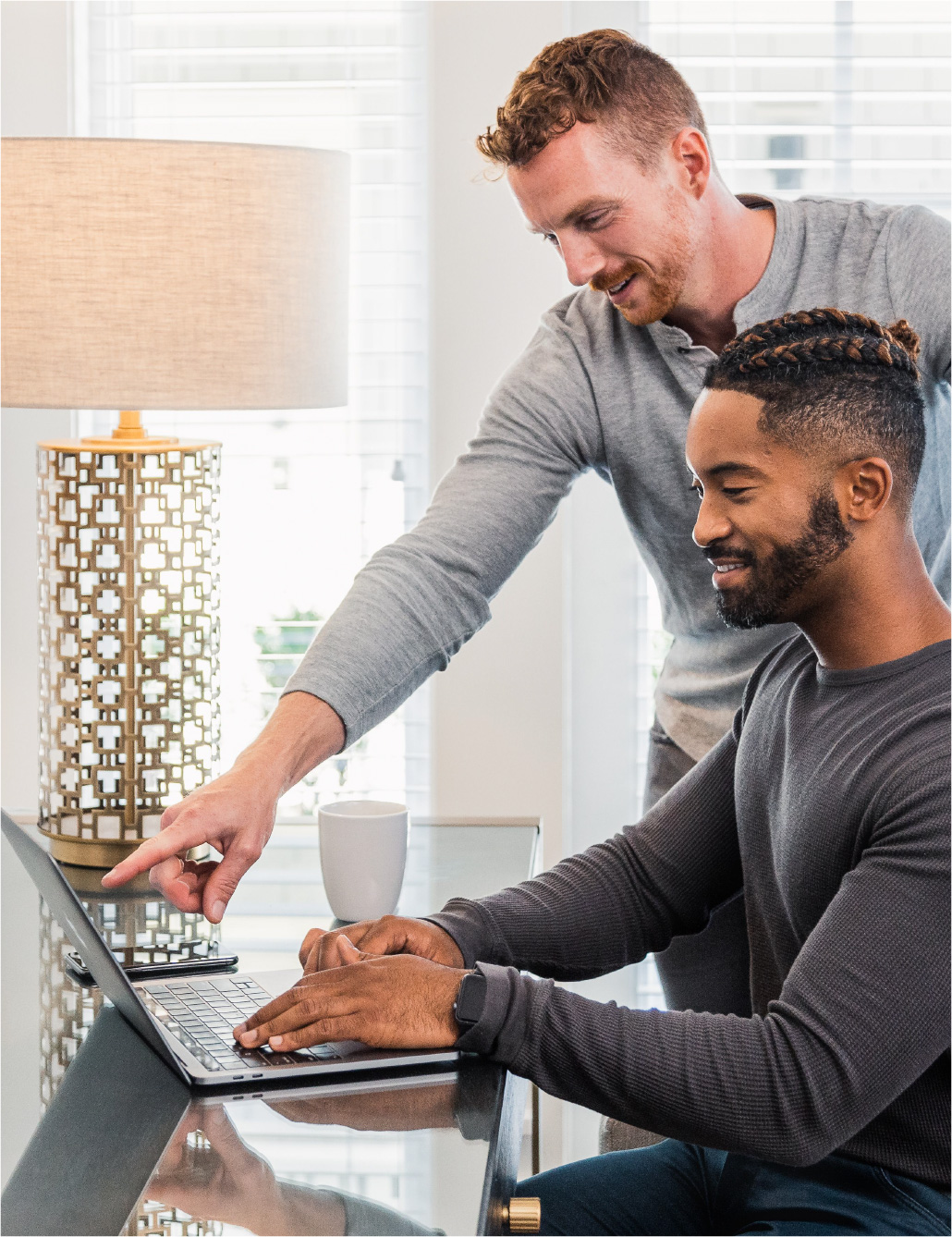 Flex Space / Den
In a typical townhome, flex space may be no larger than a pantry — not especially useful for anything but storage. But FLOK™ flex spaces are large enough to double as an office, yoga studio or gym, home schooling or play area. They are purposeful, not an afterthought. There are other places in the home where you can store your road bike, childhood mementos, or outdoor gear for your next adventure.
Kitchen
There's a magnetic draw to the kitchen — there always has been and there always will be. Outside of making meals, the kitchen is where friends and family flock for comfort. Calendar syncing over breakfast, conversations that change a life's trajectory, late-night confessionals, a child's first major (and messy) school project. They all happen in the heart and soul of home.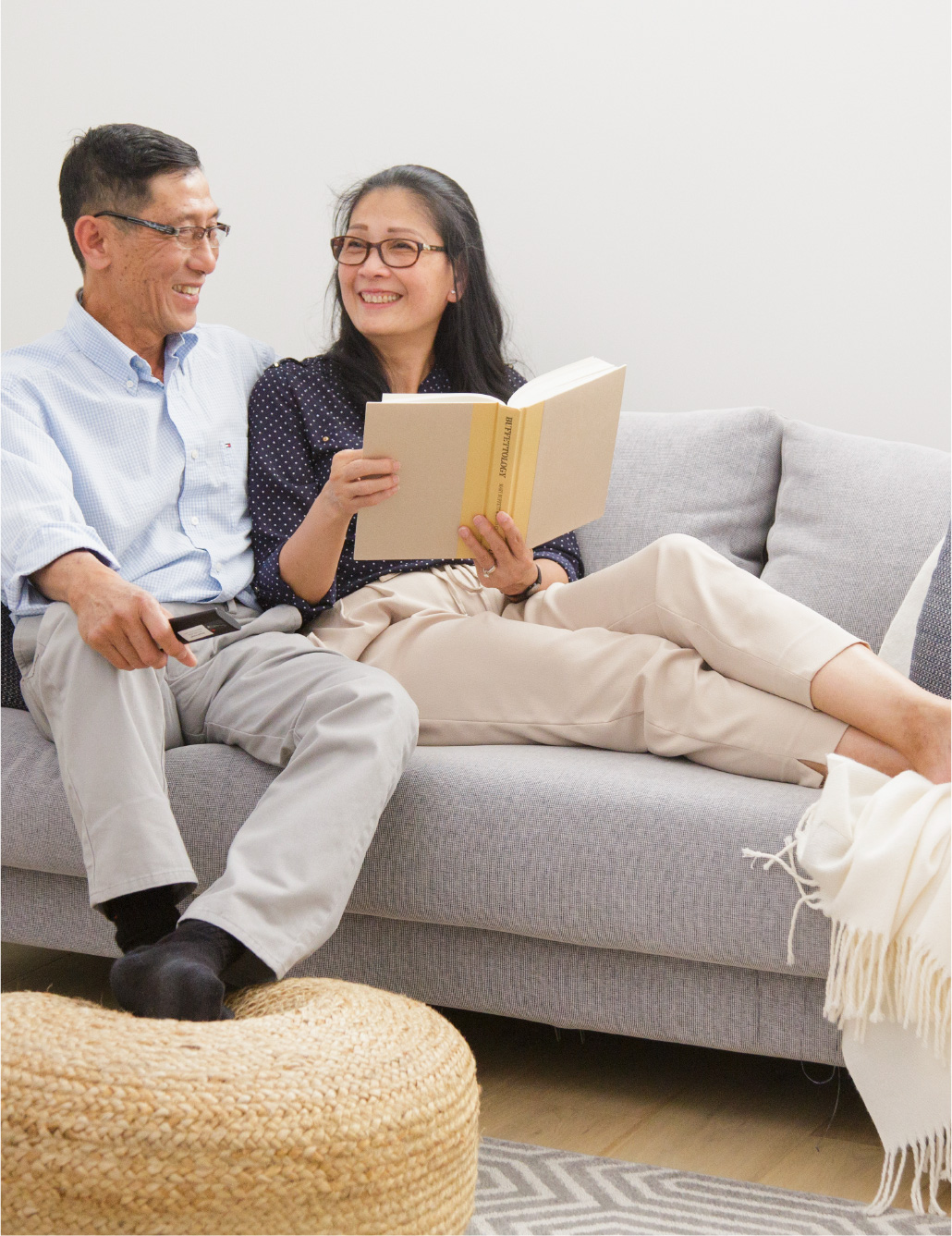 Living / Dining Area
A big, open space that brings people together. What's this for? Lounging, eating, exercising, working, dancing, entertaining, gaming, playing, crafting, conference calling, art displaying, schooling… and on and on. To make this space compatible to so many functions, it's bright and airy, with high ceilings and perfect proportions. There is flexibility to define zones within the larger area. Arranging furniture becomes a delight, not a frustration.